March 23rd, 2017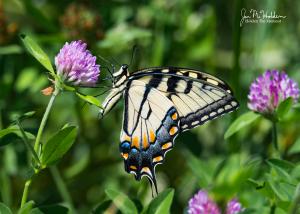 On April 22nd, 2017 I will be participating in the Brick Street Bash in Marietta, Ohio. As a supporter of the arts I am very excited about this opportunity. Here's a little info about the event:

The Marietta College Music Department will be hosting an event that celebrates the importance of the arts in our community. Live music of all genres, theatrical performances, art walks, art displays, merchants and food vendors are just a few of the things this event will have to offer. The artists will range from your next door neighbors to Hollywood's finest performers. Sure to be a fun time with something to do for all ages! And all of this wonderful entertianment is FREE!
February 15th, 2017
It's that time of year again. Warren Elementary will be hosting their Spring Carnival on March 25th, 2017. Last year I was there to capture photos and this year I will be setting up for some more photo fun. You can book a mini session spot for $25. This fee includes 10-15 minute shoot, an online gallery for ordering prints, and a $5 donation to the PTA. Limited spots are available so sign up before they are all filled. Hope to see you there!
July 18th, 2015
Today I attended my first event as a vendor. I displayed my photography at the Marietta Marketplace in Marietta, Ohio. Last months event was canceled do to thunderstorms and today the heat was crazy but I did make it through. Small turn out and was hoping for a bigger crowd but excited to have experienced it and can't wait to do it again. So thankful to all those that shared kind words and expressed that they liked my photography.
May 13th, 2015
After receiving an email confirmation I am very excited to participate in the Marietta Marketplace in the near future. This is a mobile curate flea market showcasing the products of local and regional vendors and small businesses. I am thrilled at this oppurtunity to join the Marketplace and get my work out into the public eye. I would like to thank everyone for there support. When I receive more details about dates that I will be there as a vendor I will make sure to post.
April 12th, 2015
So after unsuccessfully trying to find a group on FAA yesterday to put my funny goose in I created a new group. I was searching for a group that included funny animal photos and not matter what I typed I came up empty. So I decided to make the group "Funny Animal Photography" so that if anyone else was looking for this same type of group they would now be able to. I have had a couple new members who have shared some of there work and so far I love being the Administrator for this group. The images are great and put a smile on my face. I love seeing funny animals and if you would like to check out the group here is the link.


April 7th, 2015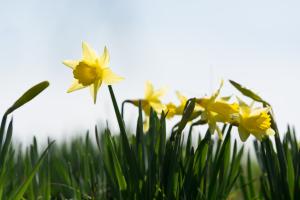 This week I am donating 2 framed photographs into my daughters school's Spring Carnival. They are raising money for new playground equipment and other school supplies. Other then what I have been sharing online through Fine Arts America and social media, this will be my first attempt of sharing my work. Hopefully someone will enjoy my photographs. Plus the bonus is it will help raise money for the school. I think it's a win either way.
March 30th, 2015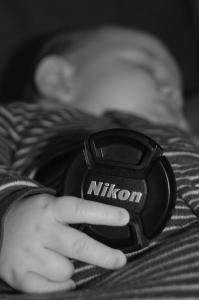 The last few days I have spent sharing my work and being in awe of others work. My skills are still developing but I am doing my best to create great work. Seems that when I think that I am getting close to great I see others work and go WOW, I need to keep practicing. Seems to bring that saying in my head ,and it's so true for photographers, "there is always room for improvement" So to those that enjoy my work or are just stopping by, .... I've only just begun and plan to keep getting better, Thanks for joining my journey, Jan
March 25th, 2015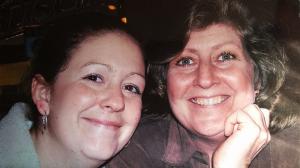 For many years I have wanted to pursue a career in photography but it just never happened. However, lets rewind to my first job after high school (2001). My older sister had realized that I was unsure what I was going to go after graduating high school.. So she teamed up with my mom and through a phone call ,back and forth, (because she had internet and we did not) she got all the information and filled out an application for a photography job at Cedar Point in Sandusky, Ohio. Well I went through a phone interview and next thing I knew I was snapping pictures at the front gate of an amusement park. Not the ideal photography job but I did get to take pictures.

For years I was always buying those throw away cameras. Taking pictures of friends and whatever was happening in life. Time passed and I had various jobs. I worked as a bartender, waitress, in customer service for a credit card company, cashier at a home improvement store and then after being married for a year I had my first child. That led to me staying home for 2 years until times got tough. In 2009 I pursued the nursing field as a nursing assistant. After a year of being a nursing assistant I decided to go back to school. I enrolled, and was accepted, to the nursing program at Washington State Community College. While working as an aide at a local nursing home I attended the part-time LPN program and graduated in 2012. During this time my family grew and we had our second child just months after graduating. When I went back to work as an LPN I worked for an at home health care company. During this time my mother became ill and within a short time passed in July of 2013.

My mom was a great influence on my life. Our relationship had its ups and downs. It wasn't always perfect but she was my mom and I know that she never stopped loving me. Like myself she always had a love for photography and the outdoors. She also always wanted me to be able to stay home and raise my children (her grandchildren).

So now to the "starting something new". Last year (2014) I gave birth to my third child. Well now I'm a stay at home mom. My mother would be happy with this decision. My mom wanted to leave me more then just money she also wanted to leave me her camera but I didn't receive it. Her nikon camera was a film slr and with my inheritance I decided to take part of it purchase my first DSLR. So in October I began to set some new goals. I enrolled in the professional photography program through the New York Institute of Photography. So as of today I have 5 months experience with the new technology but years of taking photographs on film, or a cell phone, of friends and family.

Just last month I opened an account through Fine Arts America. This is giving me the option to share my work as I learn and hopefully make some income. I also created a Facebook page www.facebook.com/holdenthemoment back in October when I first decided this is what I wanted. I practice daily, and with each day I can see my photography improve. I sometimes get discouraged by the amount of things that I have yet to learn but I am not letting that stop me. I'm going to do this and I'm going to succeed. I did enjoy caring for people when I was a nurse but I enjoy raising my children more. I plan to take my love for photography and make a career of it. So while I work on completing my course through NYIP I hope to bring in some extra income that will help with the expenses of my future business. As of just yesterday I made my first sale. I plan to have many more because this is the start of something new.
March 9th, 2015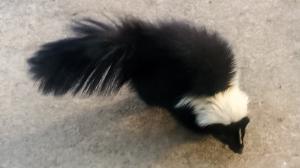 Yesterday was been one of those days. I have spent most of it taking care of my youngest who has been sick. I have also been feeling under the weather. The temperature here in Marietta has warmed and this evening this guy came to visit. I hadn't taken pictures all day until he showed up. I snapped this shot with my cell. The dog also got sprayed. Just when you think it can't get any worse lol.
March 8th, 2015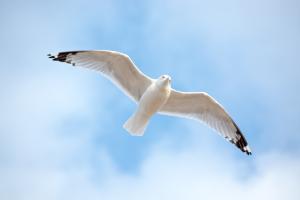 In the last week I have entered images into the different groups on FAA. So far no response to any of them so I figured that I would just start my own group and see if others join. Hey why not... guess I will see if anyone joins me. The group is called Birds in Flight and I used this same image for the group photos. Now I have also posted my second blog. :)